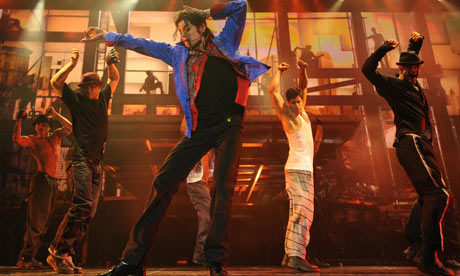 Two nights ago we went to the MJ This Is It movie at the cinema. I am not a big fan of MJ, but because its MJ, of course I'd go!
I was absolutely gobsmacked with the whole movie. It was basically a documentary type of programme, with recordings of the This Is It's final dress rehearsal and all the hard work and passion that went into it. I was thinking to myself, my goodness, at MJ's age, he is so passionate, energetic, still has the moves, definitely still has the voice and what a down to earth guy. He goes into the tiniest detail with the musicans, making sure the dynamics is to what he wants, he works the moves with his dancers and he is there at the shoots for the video in the background. It was so superb. I was captivated, amazed and had a new love for MJ.

Best of all, he treated his crew, his dancers and everyone with respect. He knows what he wants, he was a perfectionist, but he did it respectfully.

He loves the environment. He is probably the only artist I know who promotes saving the environment, and he was passionate about it.